PitchItSKIPtheLINE Show May28
November 15, 2019 @ 8:00 am

-

5:00 pm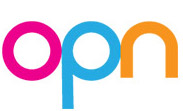 in partnership
PRESENT


May 28, 2020
4:00pm to 6:00pm
Online Event
Exclusive Closed Pitch Event
Open People Network (OPN) has partnered with The City of Toronto and StartupHERE Toronto for our private pitching event, #PitchItSkiptheLine.
#PitchItSkiptheLine is an exclusive closed pitch event, that includes top Angels and Investors. If you are a startup looking for investment, Skip the Line and pitch to a targeted audience of multiple investors in one room.
What to Expect
10 startups will deliver a 7 minute pitch to a room of investors, you will receive feedback from 5 Angel Groups for a total of 14 minutes. The event will start at 4:55 sharp, with an opening address from OPN, the pitches will start at 5:00pm. The pitches will be scheduled every 15 minutes. At 6:30pm, dinner, Flow Water and Mindful Tea and Parachute Coffee, will be served in the members lounge.
Cost and Details
Startup
$600 per person + applicable tax
10 Pitches per event, first come first serve, tickets must be purchased, per person on SeatGIANTEvents.ca
Cost of $600 Includes Booklet, Dinner, Beverages and 2 Networking Sessions
You must register by 5:05pm or you will not be able to get access to the event
Investor
$40 per person + applicable tax
Includes; Booklet, Investor Booklet, Access to Deep Dive folders, Dinner, Beverages and 2 Networking Sessions
General Attendee
$15 per person + applicable tax
Includes 1 Networking Session Post Show. Does NOT Include booklet or dinner with networking